.:: Privacy Policy ::.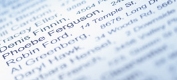 :: Privacy Policy
We at Juggler.Net do our best to ensure that your privacy is protected at all times. Specifically, you might like to know the answers to the following questions.
What information does Juggler.Net hold about me?
When you sign up for a juggler.net service, we only ask you to provide the bare minimum of information required to run the service. That information is as follows:

email redirection:
- Your Name
- Your juggler.net email address
- The address your email is forwarded to

web redirection:
- Your juggler.net web address
- The address of your web page


Does Juggler.Net use cookies?
No. We don't currently use cookies as we have no need to.


Who is collecting the information?
Juggler.Net collects the above information. We do not use any third party companies or organisations to do any of our data collection.


Who does Juggler.Net share my information with?
Currently the only people who have access to your details are the Juggler.Net team. We will never knowingly disclose your details to a third party. Except under special circumstances, such as when we believe in good faith that the law requires it.


Are you able to snoop on me and read my mail?
No. The juggler.net email redirection service is a "blind forwarding" service. We do not keep a copy of any emails sent through the service, and do not have the facilities to read your email.


What security precautions are in place to protect the loss, misuse, or alteration of my information?
Unfortunately, no data transmission over the Internet can be guaranteed to be 100% secure. As a result, while we strive to protect your personal information, Juggler.Net cannot ensure or warrant the security of any information you transmit to us or via our online products or services, and you do so at your own risk.


What else should I know about my privacy?
Please keep in mind that whenever you voluntarily disclose personal information online - for example on message boards, through email, or in chat areas - that information can be collected and used by others. In short, if you post personal information online that is accessible to the public, you may receive unsolicited messages from other parties in return.

Please be careful and responsible whenever you're online.

Juggler.Net was the brainchild of Patrick Clyne but is currently being run by a group of rather lovely volunteers. If you would like to volunteer your services, or donate money toward the costs of hosting the service then please get in touch!

The Juggling Edge has loads of useful information for jugglers of all abilities, including club and event listings to help you find jugglers in your area.
JuggleHub and the ##juggling IRC channel are worth checking out as well.